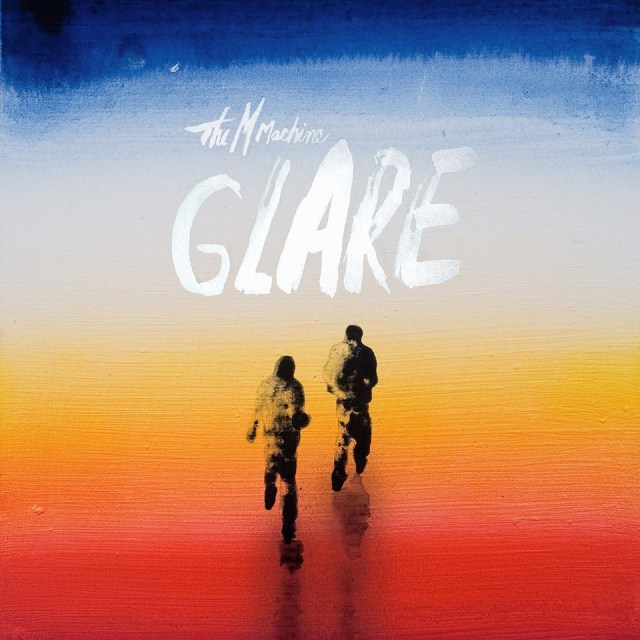 By: Louise Efthimiou
Titled Glare, this gem released on February 23rd is a wonderful product of Eric Luttrell and Ben Swardlick's wild musical journey across the years. Famous for hit remixes of Mat Zo's "Lucid Dreams" or Bruno Mars' "Locked Out of Heaven", The M Machine officially release their first album on new music label Mad Zoo. Known to have gone through quite a few stylistic changes, The M Machine's consistency in producing psychedelic and obsessive soundscapes still never ceases to amaze.
In 2012, they released the Metropolis Pt. 1 EP on which included work by The M Machine's former third member Andy Coenen (who later left the group in 2015). The Metropolis saga was then concluded in 2013 by Metropolis Pt. II released on OWSLA. This second EP features more well-known tracks such as "The Palace" and "Tiny Anthem". Later that year, the release of Metropolis Remixed (2013) included Robotaki's bubbly mix of "A King Alone" as well as Matt Lange's sinister twist on "Shadow In The Rose Garden". Infused with eerie melodies, retro-style synths and harsh bass drops, Metropolis tells the story of a dystopian city that comes to life within an unsettling sci-fi world.
The well-acclaimed characteristic sound of The M Machine took a big turn when they launched their "Just Like" EP in 2013. Slow and brooding dubstep bass lines were replaced by groovy house beats and bright snippets of assorted sounds. Yet, The M Machine didn't lose touch with their reputation or loyal fan base. The members famously accompanied Madeon on his Adventure Tour (2015) and continued gaining popularity. Luttrell & Swardlick also put out more tracks/remixes online such as the nostalgic release of Metropolis: B-Sides on Soundcloud in 2016.
The M Machine's musical style continually evolved as their noteworthy 80s synth lines & original vocals blended with newer eclectic sound samples, prominent bass lines and harsh, irregular drum beats. Their slow but sure incorporation of other vocal experimentations proved mesmerizing as independent musical elements with a life of their own.
And now we circle back to Glare. A clean-cut and poised collection of twelve tracks, Glare offers us closure to the many directions The M Machine took to get where they are today. Coming together with their unique soundscapes, The M Machine was able to solidify its identity as an electronic music duo pioneering in creativity and color.
The first track of the album, "Blind" eases us into a dissonant chord progression before transitioning into an electronic pulse sounding that of a mournful accordion. The beautiful and lamented vocals by Luisa Gerstein contrast with the almost silly instrumental, thus drawing us a beautiful picture of sadness and heartbreak. The following track, "Voyeur" is a return to The M Machine's classic throbbing synths and thudding beats under hazy vocals that together carry us into a teenage dream. Hopeful brass-synth variations remembered from Metropolis'  "Tiny Anthem" appear in "Some Animal", and lush chord progressions run through "Prairie Day". As publically announced on Facebook in December 2016, "Warehouse" is a "somber tribute" to the tragic warehouse fire in Oakland, California. The album closes off with "Another Parachute Ending", a track that takes us on a voyage across the sky with lullaby-like progressions and echoing bass lines.  
The M Machine never fail to impress with each release as each track is relentless in its many eccentric twists and turns. Our expectations are violated with constant shifts in melody and harmony, further strengthening the magical and imaginative quality that The M Machine delivers as we float through their unique universe.
I highly recommend giving the whole thing a listen!