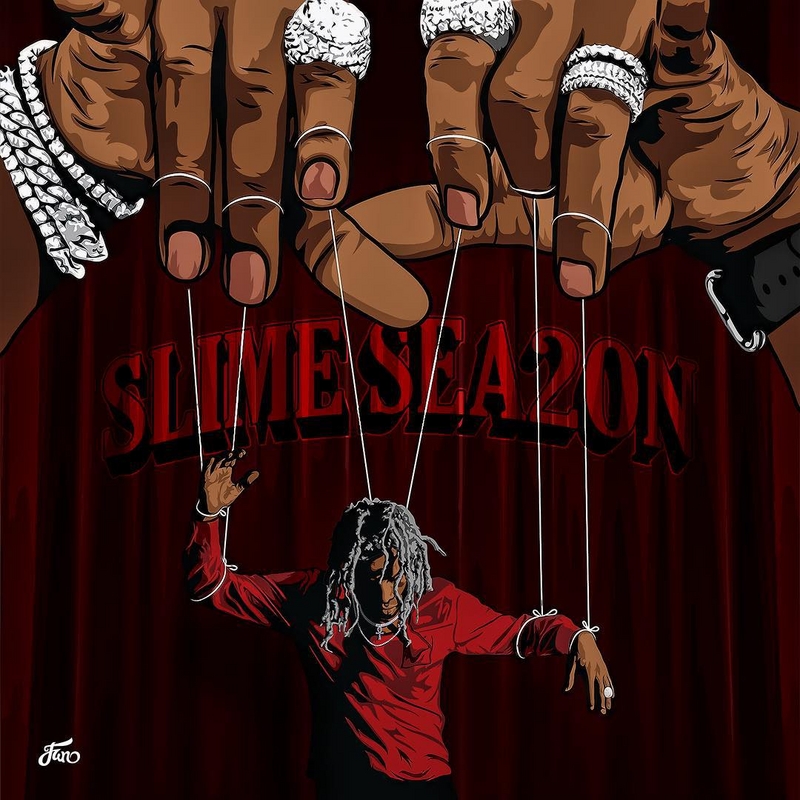 By Michael Hirsch
Arguably hip-hop's most enigmatic figure, Young Thug, with his codeine soaked yawps and non-sequiturs, has proven himself to be one of the music world's most productive and prolific artists. Whether you like it or not, or even understand it, you have to admit that what Mr. Thug brings to the table with his music is entirely unique and completely insane.
His third full-length mixtape in the past 6 months, Slime Season 2, comes in at a monstrous 82 minutes, filled with its ups and downs. Throughout the tape, tracks range from average Young Thug mumbles filled with sexual innuendo to melancholic drug-induced introspection and love stories to ferocious bangers. When it's good, it's great but when it's not, it's really not.
One of the mountainous peaks on this album is the track Beast. This is an experimental banger that has Thug proclaiming how he's a "mother fucking beast" in the oddest sense of the word. With lines like "Rollie pollie Ollie, nigga/no gold card I use a Trojan, nigga/drinking red, raviolis, nigga," you get a peak into the weird, grandiose mind of Thug. This track was produced by one of Thugs producers Wheezy over a hypnotic woozy bass, including heavily altered vocals and dramatic yelps. I mean the man is a fucking beast.
Where Thug really gets experimental on this thing is with the cloud rap love/sex story Raw (Might Just) produced by Treasure Fingers. It's like a trippier Clams Casino instrumental and gets truly psychedelic when Thugger gets his hands on it. This is one of the more introspective tracks on the tape, with thought provoking lines like "A wise man once told me nothing" followed by a line about how he spends so much money on lean that he could buy a Bentley. That being said, this track is sweet and haunting. He lays all his emotion on the line with this one, talking about his relationship with "bae". Even with all of this deep thought, you still get gems like "hop inside that pussy like a trampoline, boing boing" and if you don't think that shit is hilarious, or at least interesting, then there might be something wrong with you (boing boing). Even if you don't like this type of experimental trap-rap, then you still may want to check it out for shit like that, truly confusing stuff, that can only be expected from a person who draws pictures and raps them instead of writing lyrics down.
This tape may be a bit too long for its own good, but what it does do is provide listeners a front row seat into the mind of one of the most eccentric people in music right now. While it is not his strongest release, it is certainly a promising sign for things to come, exploring new sounds and concepts in a way that only Thugger can. This is a radical new approach to music and while it may be a bit odd, it's still a must listen.
---