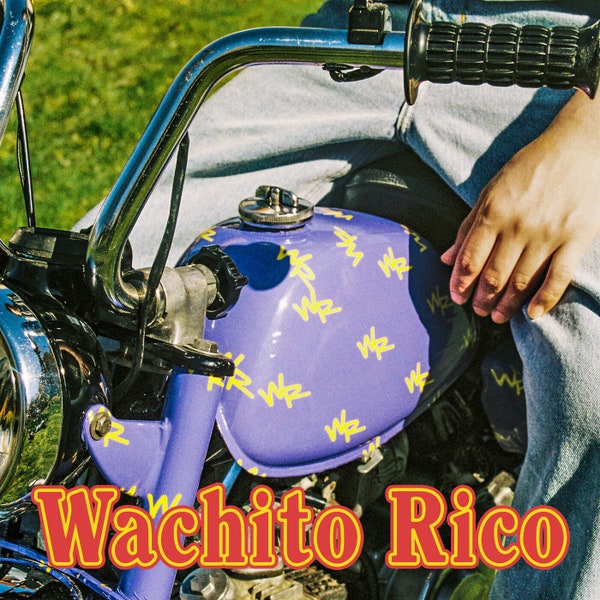 The past few years saw Nicholas Munöz, better known as Boy Pablo, infiltrate the indie-rock music scene with a steady release of singles and EPs. That's why his accumulated fan base was more than happy to finally see the release of his debut studio album, Wachito Rico. This album gives us 41 minutes of Boy Pablo's melodious and vivacious guitar riffs and lighthearted lyrics touching on the highs of first love and the acceptance of heartbreak. Though this album brings little novelty to the music scene, Munöz's smooth voice lets one become entwined in a vivid story of romance whose pages are filled with soft rock and pop, and both engage and entertain every listener.
Boy Pablo rose in popularity in 2017 due to luck with Youtube's algorithm. His music video for his song titled "Everytime" gained millions of views, and provide him his first introduction to fame. For years, he has worked with his brother and father-in-law, who both helped write and produce this album. He incorporates his Chilean background into his music by infusing Spanish lyrics into several songs. Though he is often compared to well-known Indie artist Mac DeMarco, Pablo distances and personalizes his music by carrying a younger and more vibrant sound, which he amusingly merges with buoyant and reminiscing lyrics.
The album opens with the vivacious "I hope she loves me back," where we get our first breath of Munöz's hopes of everlasting and reciprocated love, accompanied by a lively beat and deep 80s synth. He then follows with the previously released single "hey girl," which perfectly exemplifies how his flirtatious and light sound assists in emulating his feelings of being in love. These heartening tunes only last for the next few tracks before moving on to slower melodies that explore topics like longing and loss. Yet, even these simple melancholic tunes, such as "don't go" and "nowadays," highlight Munöz's voice and acoustic guitar, and possess an optimism of what's to come. On the track "rest up," Munöz deals with his issues surrounding mental health, relaying his intense desire to simply press pause and take a break from life. Yet, a hopeful tone emerges as he explores his aspirations to get better, paired with a relaxed, yet uplifting, melody.
Though he's had a steady start, there is evidently much room for Boy Pablo to grow. As a young artist at the age of 22, he fortunately has plenty of time to do so. While this album is by no means ground-breaking, Munöz successfully explores personal and relatable themes while providing a fun and uplifting listen. The quickly turning leaves of lyrics and melody create a versatility that makes it an album appropriate to play lying in bed or dancing around on full volume.
Written by: Grace Valihora