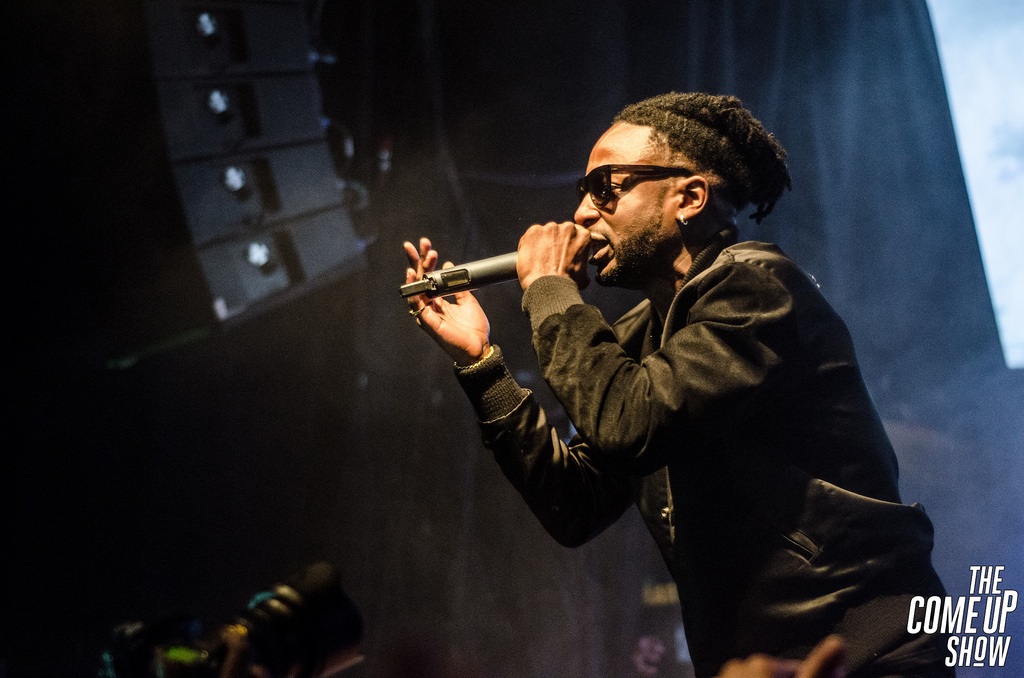 By Eva Joo
Jazz Cartier knows how to set a crowd on fire. Late Saturday night in Montreal, the emerging rapper from Toronto threw a sold-out show that was both raw and entertaining. His intense, high-energy performances took us for a sweaty ride.
The performance was a great balance between his older tracks from his debut album, Marauding in Paradise, and his recently released Hotel Paranoia. He opened the show with "Talk of the Town," a track perfectly written for his arrival. From the very beginning, Jacuzzi managed to get us all jumping up and down in sync as he shouted, "I am the prince of the city / I am the talk of the town."
Throughout the show, the crowd's energy never waned, despite the copious (yet expected) amounts of pushing and shoving. Jazz Cartier knew exactly how to pull a reaction from the crowd, as his interactions with us felt personal and inclusive. At one point, he sang to the bartender asking for some ice and at another he got us all to put two fingers up in preparation for his fiery track, "Tales" (You tellin' too many tales, too many tales / That shit is getting so old / Your story getting so stale).
He closed his set with "Dead or Alive," the most anticipated song and one that wrapped up the entire sentiments of the show. It was explosive, but emotional; immersive, but intense; aggressive, but smooth. Jazz Cartier did not disappoint. Although still considered a debut rapper, he's succeeding in making a statement that he is not temporary and is here to stay as long as it takes.
---