How Disney star Olivia Rodrigo turned her breakup into the number one song in the world.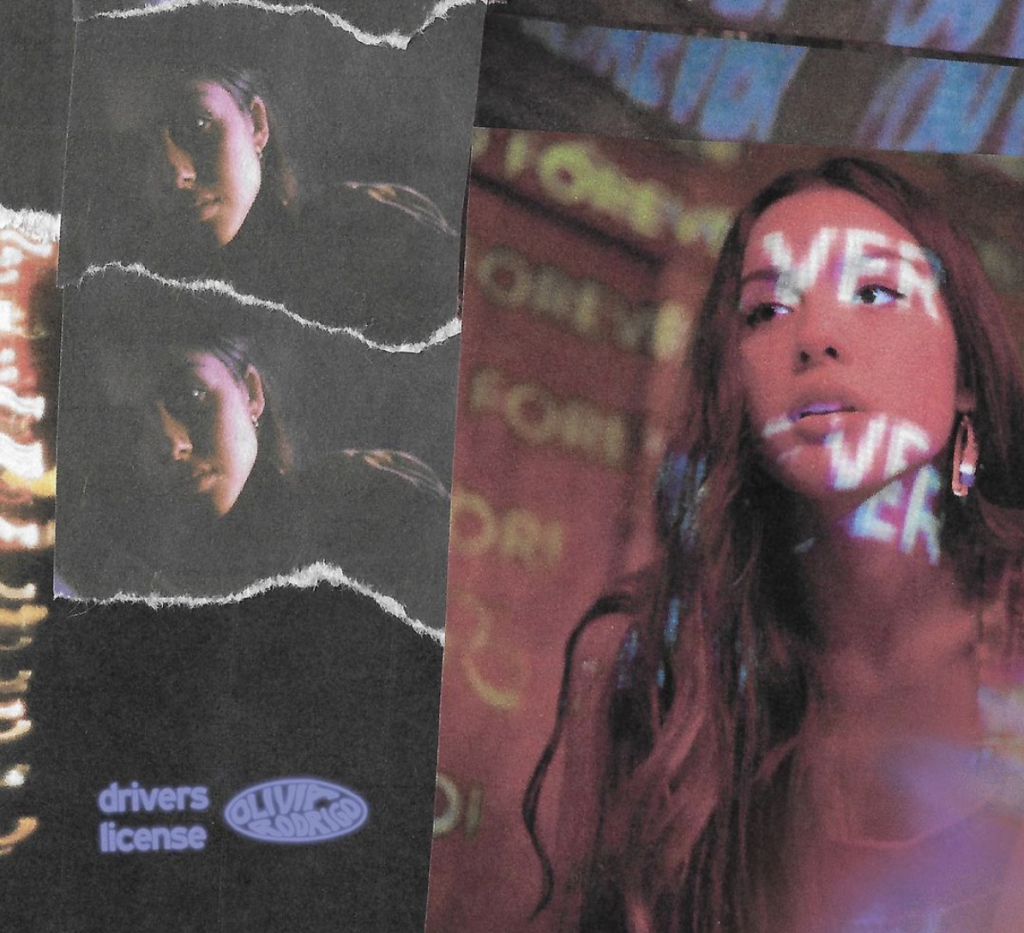 By: Gaby Seligman
It's not news that heartbreak makes for the best music. Female icons in music such as Alanis Morissette, Adele, and Taylor Swift, to name a few, have taken us with them down the emotional rollercoaster that is the downfall of any relationship. Enter: Olivia Rodrigo, who has once again proved this theory right. It doesn't matter that she is only 17 years old or that her fame stems from Disney, when it comes to heartbreak, "we are all in this together." Whether you're 15, 30, or 75, heartbreak is real and the magic of a good break-up song is that it becomes our solid companion. It seems to evoke the feelings we all experience and make us feel a little bit less alone.
Olivia Rodrigo, best known as the star of High School Musical: The Musical: The Series, had reached social media fame in January of 2019 when her song "All I Want" was released in the series. The track told the story of two love interests and a girl in search of lasting love. "All I Want" soon took over platforms such as TikTok, where it served as the backdrop for stories of love and heartbreak. Its lyrics resonated with users around the world.
On January 8, 2021, Olivia Rodrigo released her first single "drivers license" separate from the television series. Her single quickly hit the top of the charts and turned the world upside down as its lyrics led to worldwide speculation. Her fans quickly identified that the song was referring to her ex-boyfriend and co-star Joshua Bassett. Various lines from the song and her heartfelt delivery not only confirmed the speculations but allowed fans to share in the drama that evolved on set and in Rodrigo's real life. Its opening lyrics: "I got my driver's license last week just like we always talked about," followed by others such as "drove through the suburbs, crying 'cause you weren't around," give fans a glimpse of how the relationship unfolded and how painful the split has been for the artist. The song further says the boy she is singing about is "probably with that blonde girl," whom people believe to be Sabrina Carpenter, who Bassett left Rodrigo for. This drama, of course, further fueled fans and left them wanting more. People began listening to the lyrics over and over again to not only gain clarity but because they also connected to the pain and emotion behind Rodrigo's words. 
Beyond the drama that fills the lyrics, this song truly deserves this number one spot on the charts. Its dynamic lyricism is truly beautiful when the song changes dramatically from the verses and chorus to the bridge. The bridge has a euphoric sound to it that emulates the energy of the Perks of Being a Wallflower tunnel scene, where it makes you want to drive late at night with the windows down singing at the top of your lungs. The song tells a story through its description of Rodrigo's experience with this love and how it impacted her so deeply. As her song resonated with many, it made them continue to listen and stream the song over and over again (I am not an exception as I played it on repeat for 3 days straight).
We all go through heartbreak and sadness, and songs like this one allow for a connection, where feelings are put into words. Through her words, Rodrigo was able to connect with her audience who could feel her pain, and I have no doubt even helped them deal with their own. "drivers license" triumphed, topping Taylor Swift's newest releases on the charts and hitting over 60 million views and over 76 million streams. When scrolling through TikTok, every video had her song playing in the background, marking the beginning of many trends such as POV videos, edits to the song, and cinematic edits. This song truly blew up and is now in the midst of being one of the top songs of 2021…and it's only January.
17-year-old Olivia Rodrigo has taken the world by storm, changing her title from Disney star to number one singer-songwriter, and I am so excited to hear more.