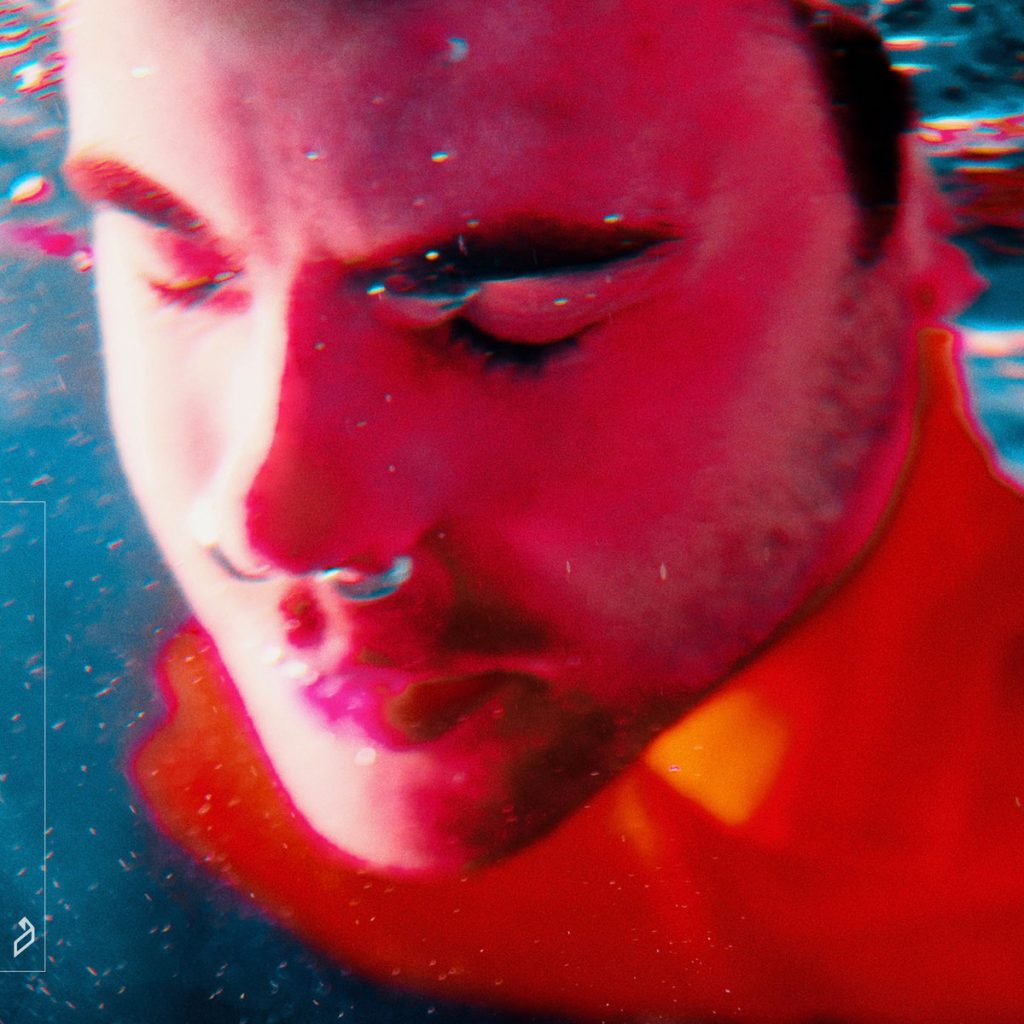 By Hayley Foote
After two years in the making, Montreal artist CRi has finally released his debut album. A magical, hopeful, electric, adventurous, and intoxicating affair, Juvenile solidifies a career-catapulting entrance into the pop-electronic scene as well as the beginnings of a bridge between anglophone and francophone musical bases. The album's harmonic melodies, house synths, and futuristic beats are both a momentary escape and a beacon of light during times like these.
Following the release of Juvenile, I sat down with CRi to discuss his beginnings, the impact that Montreal has had upon his sound, the album, and his future.
---
Tell us about the beginning of CRi — how did you get the idea for the name?
CRi: It has been my nickname since I was a kid. My real name is Christophe and my mother used to call me Cri, and my sister too. So it was normal that my name would be CRi.
Do you think living in Montreal influenced your sound at all?
CRi: Absolutely. I'm from Quebec City and I moved to Montreal in 2012 just to work on music and try to do my best to develop my own project. When I was in Montreal, I discovered artists like Jacques Greene, Kaytranada, and Lunice. These guys influenced me in a way to find my own sound. Maybe style-wise I'm closer to Jacques Greene than others, but definitely Montreal is a very eclectic city. I feel that there's a lot going on here and there's a diverse culture, so it definitely has had an impact on my music and on my music heritage. The francophone vibe and the anglophone vibe both are very rich, but they are not necessarily melting together, and I try to be a bridge between those two solitudes. Montreal has always influenced the way I live. Montreal is a relaxed city and there are the winters where I feel like it's easier to be focused. If you live in London for instance, there's so much going on, it's hard to isolate yourself in a studio. When I was in London I was supposed to work on my music, but instead I would just go out and chill with people because it was just too fun. Not that Montreal is a boring place at all, but it's a smaller city and I feel like it's a great city to create.
What artist (or artists) inspired you to get into making music? Is there any specific song or album that made you know you wanted to make something just as great?
CRi: I would say it's a long evolution. The desire to make music came quite late in my life. I started to make music when I was 22 years old and now I'm 30, so it's been quite a long evolution. I was not thinking about making music when I was a teenager… I was passionate about music but not thinking about making any. I would say the most important album of maybe my life would be Moby's Play. It's a very important album for me. I've listened to Moby's Play since I was around 12 years old. I guess it's the album I've listened to the most. Artists like Jacques Greene, The xx, Caribou, and Four Tet influenced me and gave me the inspiration to make my own sound. So yeah, I'd say those artists have had an impact on my desire to develop my own project.
Has there ever been a moment for you when you realized that you made the right choice dropping everything to pursue a career in music?
CRi: It depends. Financially, it happened 2 years ago I would say … but when I decided to just go with music and focus only on music, I was sure it was the right choice because making music makes me feel good and makes me feel happy and I feel that I have my place in the society. I feel useful when I contribute. Financially, I had a lot of anxiety when I'd be able to make a living making music, but finally 2 years ago I was able to 100% focus on just my own music and pay my rent with it.
What's your favorite show that you've played in Montreal? Why?
CRi: It's definitely Osheaga of summer 2019. It was the best experience of my life. At the beginning of the show, I was a bit worried I would only be playing in front of about five people because sometimes that's possible at Osheaga if you play at the same time as a huge artist. At the beginning of my show, there were only a few people in front of me and I was like "Oh, damn," but finally like 3,000 people came in a second and it was the best show of my life. I was playing with Jesse Mac Cormack, who is a great friend and a very great singer, and the stage gave me a view of Pont Jacques Cartier. It was just amazing. It was the best moment I have. Usually, a lot of people talk to me about this particular show so I guess there was a very special vibe.
Do you have a favorite song on the album?
CRi: I don't know, that's a great question! I love them all but it depends on how I feel. If I feel more in a party mode, maybe "Faces" would be my favorite one. If I'm more in a thinking mindset or more emotional, I think "Naissance" is one of my favorites because I really like the evolution of the track. I would say maybe for my art, I guess my favorite one is "Signal" with Daniel Bélanger because Daniel Bélanger has had such a great impact on my life and to have him on my own music is just crazy. It still gives me chills talking about this track. It's an important one.
How long did you work on the album?
CRi: I would say two years but the thing is— I didn't work full-time for two years on this album. I wrote "Faces" and "Never Really Get There" like two years ago and finally with those tracks I thought maybe I could work around this. So, it was at sometimes very intense moments where I would work very hard for one month and then just pause and work on other projects, like I'm producing music for Sophia Bel or like making some new remixes or working on the live show. I didn't just work full-time on my album for two years but yeah, the process was during the past two years.
What has your most-listened-to song or artist been in lockdown? It can be yourself considering you just released your album!
CRi: I listen to a lot of Khruangbin which is a very nice instrumental band, and they feature a track with Leon Bridges. It's very good. I've listened a lot to the last album of Caribou too. Suddenly is one of my top [albums] of 2020. Otherwise, to be honest I don't listen to my own music. When the track is done, I just don't want to listen to it anymore.
You say in your mini-documentary that now that you've released the album you're excited to see it have a life of its own. What are your aspirations for this album and yourself?
CRi: The only aspiration I want for the album is to make people feel great. I've received a lot of messages in the past day, and I feel that people have received the album how I wanted so I'm very happy with everything right now. My aspiration is just to make people feel great. Especially these days with the pandemic, everything going on in the United States, and the weird moment [we're in], people need to be — I don't know in English but in French, it's "réconfortées."
Who would your dream collaboration be with?
CRi: It would be a dream to make a track with Celine Dion. I know it's quite far from my sound but I still think it would be amazing to have a track together. I guess it's not necessarily my dream but it would be amazing to make a track with Celine Dion. I also think making a track with Thom Yorke would be a dream, but I'm not sure it would be possible. It'd be very nice for sure though.
You say that Juvenile represents a state of mind, a sort of lightness and spontaneity that has always guided you and your music. Do you have any advice for people trying to reach this state of mind during the pandemic?
CRi: I think people just need to listen to themselves and be confident with their feelings and their instincts. I think Juvenile is that kind of state of mind that yeah, it's naive, and yeah, we usually think of young people more as having this state of mind, but I think as an adult you need to just feel free and follow your instincts, not thinking too much and not thinking things won't be possible. I feel that when we get older, we think more because maybe we've been traumatized by some events in our life so we're more aware of things, but I feel you need to just be spontaneous and be naive in everything you start. If you start something, it's not a big deal if you know nothing about it. You just need to do it and not be too in your head. So, I think the most important advice I could give to anyone who wants to do something is to just do it. I know that it's not possible to do everything we want right now and there are some people that don't have the chance that I had in my life to do what they want to do, but I think that if you follow your instincts and just be spontaneous sometimes in life, I think it will work out.
To stream Juvenile, listen below or click this link.