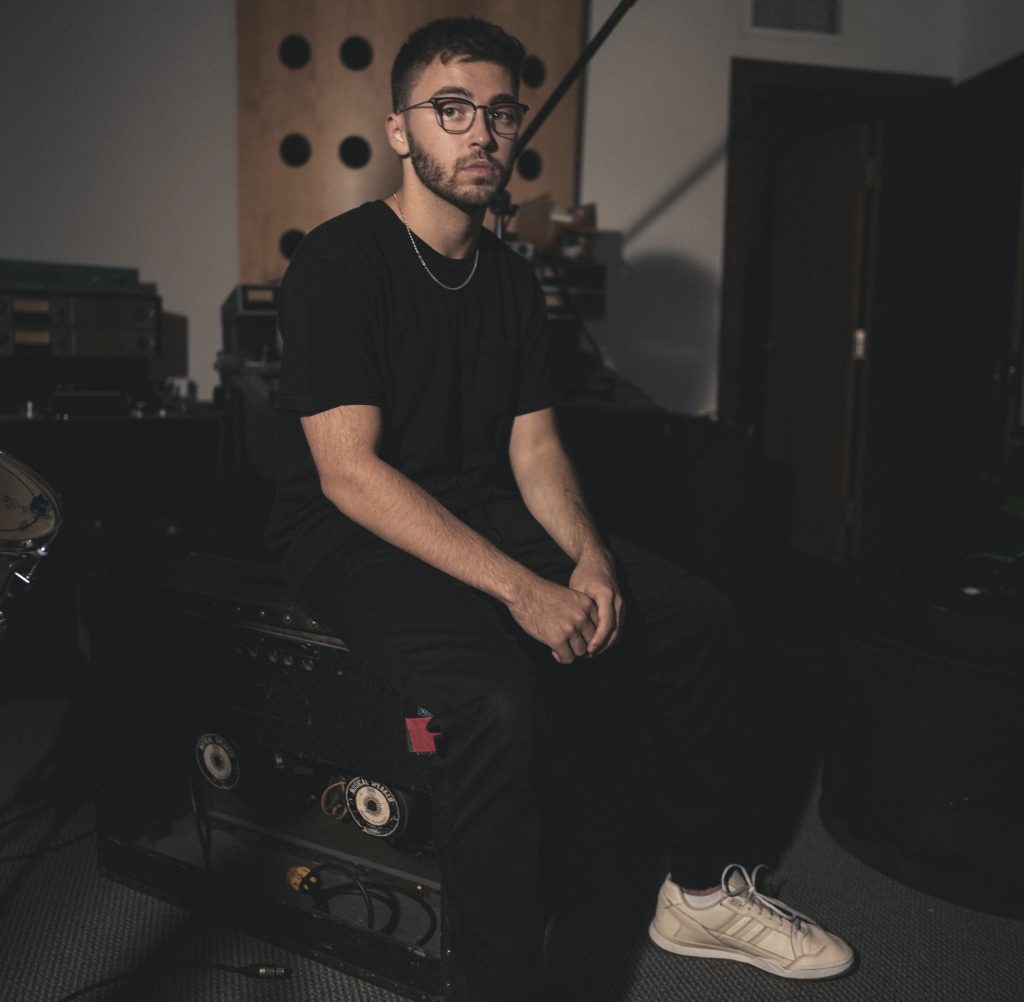 By: Hayley Foote
At 21 years old, Montreal artist Lowgo has almost 100,000 monthly listeners on Spotify. His remix of Ezra Lewis's "Wishes" has over 700,000 listens. However, what's most impressive is that, with the exception of one song, he's achieved this without the backing of a label. He recently independently released his debut EP Up Up. A smooth blend of electronic, hip-hop, and R&B, the EP is an exceptional start to what I believe is sure to be a successful career. I had the privilege of speaking with him about himself and the EP.
---
While I may know the reason behind your name, I'm not sure that many people who don't know you personally would. So, why Lowgo?
Lowgo: My name was originally Logo, without the W. My sister came up with it by combining the first two letters of my last names, Lotey and Goodman. I eventually added the W to make it Lowgo, I felt it looked cooler that way.
Your releases span a wide range sound-wise. You have some older pop-EDM tracks with a singular vocal like "Lakeside" and "Resolve," and the new EP blends this background with a hip-hop/R&B influence. How would you describe your sound?
Lowgo: Well put! I would describe it as a mix of electronic, hip-hop, R&B, and a bit of jazz. I listen to a pretty broad range of music, so when I produce, I take inspiration from all types of artists.
What first got you into music? Is there anyone who inspired you to do so?
Lowgo: My whole life I've been naturally drawn to music. I started playing the piano when I was about two years old. I used to try to learn songs I heard on the radio by ear. I eventually got into production when I discovered Kanye West's music. He's probably my biggest musical inspiration. I would play around on Garageband on my mom's computer, trying to make beats like Kanye. Eventually, I got into listening to other producers like Flume and Kaytranada who have further shaped my style, and here we are now.
What is your creative process like?
Lowgo: My creative process changes from song to song. Sometimes I start by making the beat, other times the vocals come first and I produce around that. Every song on my EP started with the beat though.
How long did you work on the EP?
Lowgo: I worked on it on and off for about two years. It was a long process.
How was it working with Lou Phelps? Did you ever run into his brother Kaytranada?
Lowgo: Working with Lou Phelps was amazing. He's one of my favorite rappers right now so being able to collaborate with him was a real honor. I really love his style and felt like he brought so much to the table on "Are We Cool?". He killed it. I ran into Kaytranada once pretty quickly when I was out one night, we didn't get the chance to talk very much but I hope to meet him again someday! I really look up to him.
What has been most challenging aspect of releasing the EP during the pandemic?
Lowgo: I really wanted to throw a launch party for the EP, so I was pretty disappointed that we couldn't make that happen. I love DJing and would have loved to play the new music for people to see their reactions firsthand. Besides that, the pandemic didn't really pose many challenges. Most of the recording was done before Covid so it didn't affect the creation process.
If you could open a show for any artist who would it be?
Lowgo: Flume. I love his live shows, so opening for him would be crazy.
What is the best advice you've ever been given?
Lowgo: A good friend of mine Noah Barer once told me that in the studio, no time is ever wasted. Even when I feel creatively blocked or uninspired, and it feels like nothing good is coming out of the studio sessions, those times of frustration are just as crucial as the times that I feel inspired. Spending time figuring out what doesn't work musically is just as important as figuring out what works. That always stuck with me. That advice motivated me to spend more time in the studio, pushing through bad sessions to get to the good ones.
What's next? What are your goals? Are you planning on getting signed by any labels or is there an album on the horizon?
Lowgo: You'll see! I don't want to give too much away. All I'll say is, I just want to create. Not only music. Stay tuned.
To stream Up Up, listen below or click this link.