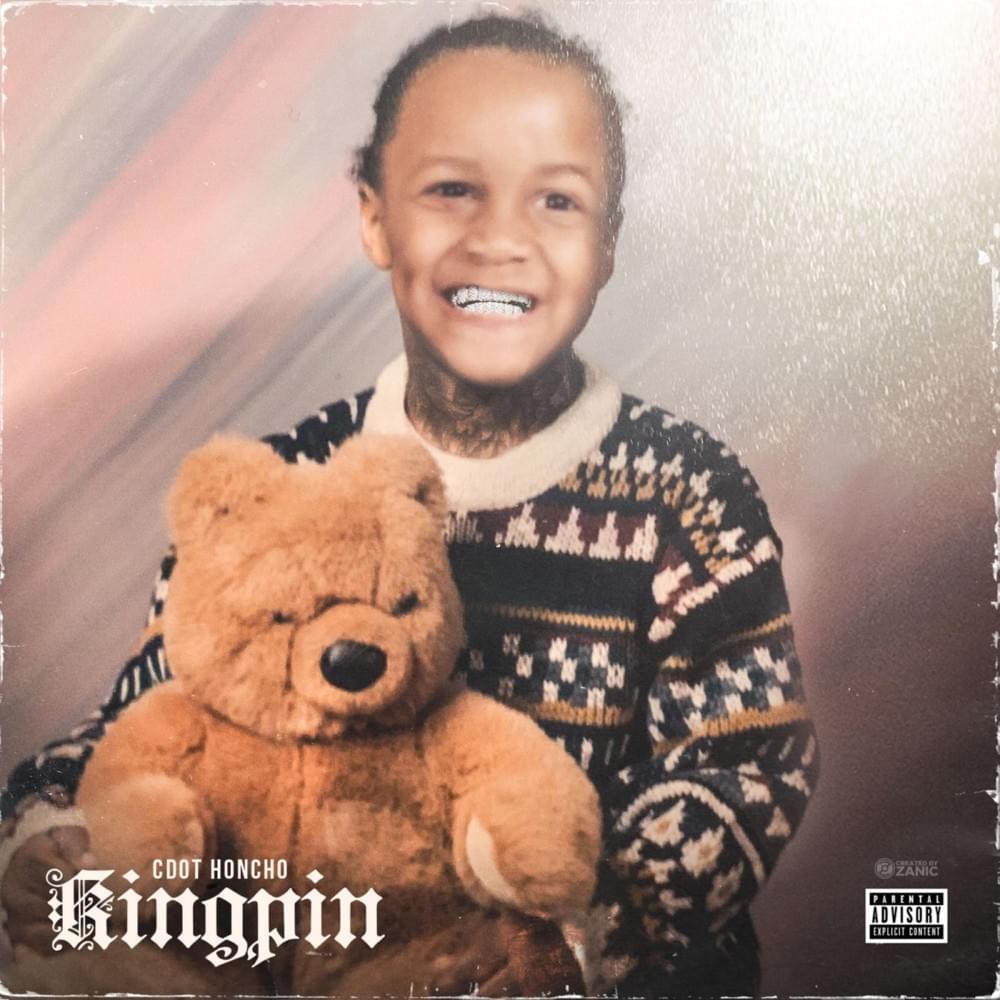 Chicago rapper Cdot Honcho first turned heads back in 2017 with hard-hitting bangers like "Anti," and "So Long," and made quite a name for himself in the underground with the raw energy and aggression he presented in his music. Looking back on it, he was ahead of his time as we have recently seen an explosion of rappers using minimalist bass-heavy production for a lot of their music. Since 2017, Cdot Honcho has stayed independent and has consistently released quality mixtapes collaborating with other Chicago legends such as Chief Keef and Lil Durk.
Cdot Honcho is back for 2019 with his new tape Kingpin and he is holding nothing back. The beats on this album are like nothing you will hear this year. The opening track "Kingpin," beats listeners over the head with crushing bass and high hats rattling all over the place. This extremely hard-hitting direction that Honcho and his producer NOAHINHISBAG have been going in since his last tape H4 has become fully realized on this new tape. The production on this tape is truly some of the most unique I have heard in a while, the tempos are much higher than anything else coming out at the moment and most melodies are replaced with complex high hat patterns giving every song a jittery energy kept together only by the abrasive bass and of course, Cdot's relentless rapping.
Though I have been focusing on the production, Cdot Honcho is the only rapper who could give these beats justice. His aggressive flows, ear-catching rhyme schemes, and hilarious charisma bring this whole tape together. He doesn't rap about anything particularly deep, addressing topics such as clothes, money and his opps but the way he goes about it makes it impossible to stop listening. Like this hilarious line "It be the broke n**as trying to criticize/ I just spend 3,000 on some shit that I can't memorize," Cdot Honcho makes regularly flexing bars something to come back to. Though Honcho is at his top on the hard-hitting tracks that take up most of this tape, he also experiments with some softer tracks like "Quiet Storm," and "Vision," giving a more somber and introspective point of view that actually goes over very well.
Overall, Cdot Honcho has proved himself yet again to be one of the most talented and charismatic rappers in the underground right now. He knows his strengths and has really developed a style and lane all of his own. This tape is sure to be a great listen for his fans but also a great place for new listeners to understand what he's all about.
Written by Alex McKillop

Best Tracks: Kingpin, Me Myself & I, Quiet Storm, Too Fast