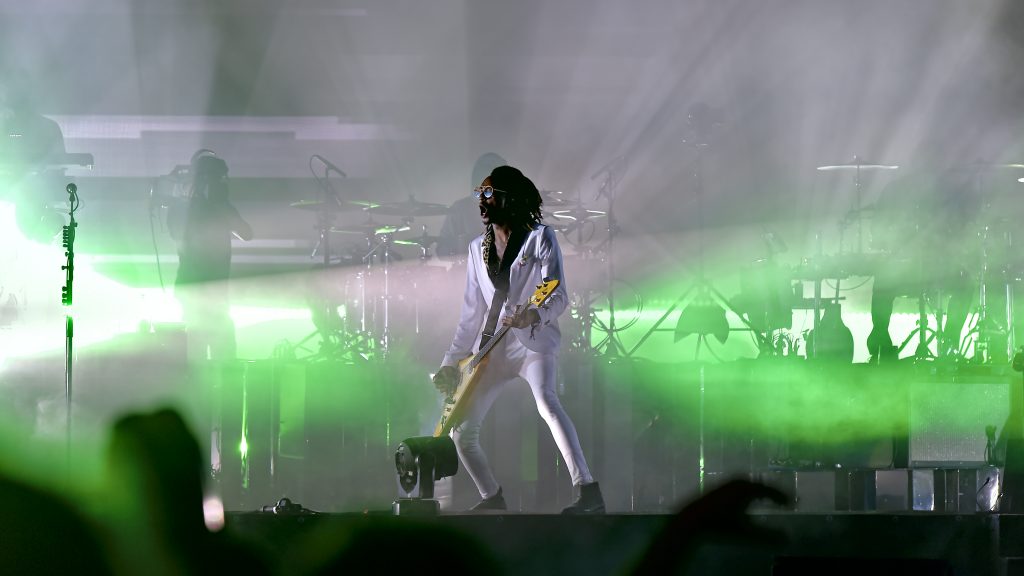 Not many others compare to the uniqueness of Gorillaz, even if it stems solely from the fact that they're technically a virtual band. Though their lifespan has traversed over two decades, they continue to develop varieties of post-modern sounds.
In 1998, Damon Alborn, a former member of the popular 90's Britpop band Blur, and Jamie Hewlett, an illustrator and animator, combined forces to create Gorillaz. The incentive to create music along with a virtual experience was done partly in response to the fabricated boy bands constantly broadcasted on television. Alborn and Hewitt put their own take on the concept of having a manufactured band, which allowed them control and freedom that other bands at the time lacked. Throughout the years, Alborn remained the only consistent musical contributor. However, four animated members were assembled, under the names of Stuart "2-D" Pot, Murdoc Niccals, Noodle, and Russel Hobbes. Originally, the band opted to hide whilst performing live, and instead showcased holographic band members on stage.
The band faced immediate success with the release of their first self-titled album in 2001, which put their name on the map for the public as well as critics. Their next project Demon Days wasn't released in a rush but came four years later in 2005. The meticulously crafted album incorporated elements of electronic, hip-hop, Latin music, and more. Instantly, this album went six times platinum in the UK and double platinum in the US. It beheld immediate classics, such as "Feel Good Inc" that climbed the charts and peaked in the Top 10 in seventeen countries. Another five-year wait brought the release of Plastic Beach in 2010. This project presented an even broader scope of featured artists and genres and explored themes relating to environmentalism. Their next album The Fall came later that year, as it was recorded on their Plastic Beach tour. After a seven-year hiatus, Gorillaz released their fifth studio album Humanz. Their sixth project followed suit relatively quickly considering their past slow-moving releases when it was released only a year later. While Humanz relied heavily on featured artists, The Now Now, released in 2018, had a much greater focus on Alborn, while also opting for a more laid back and stripped-down production.
Gorillaz's success over the years has come not only from their evolving sound but from the countless genres and styles of music they constantly merge in unique ways to create something new. Though they are often labeled as Alternative, this band can truly not be categorized, as elements of hip-hop, rock, funk, electronic, R&B, world-beats, jazz, and many more are incorporated into their sound.
After such a lengthy lifespan, Gorillaz have still not lost their creative and idiosyncratic sound. Over the past few months, they've been releasing sound projects, each one as unique and eccentric as the last. Their seventh album, titled Song Machine, Season 1: Strange Timez is projected to emerge in the near future. With their impressive catalogue, there's no doubt Gorillaz will release a project worth a listen.
Written by: Grace Valihora