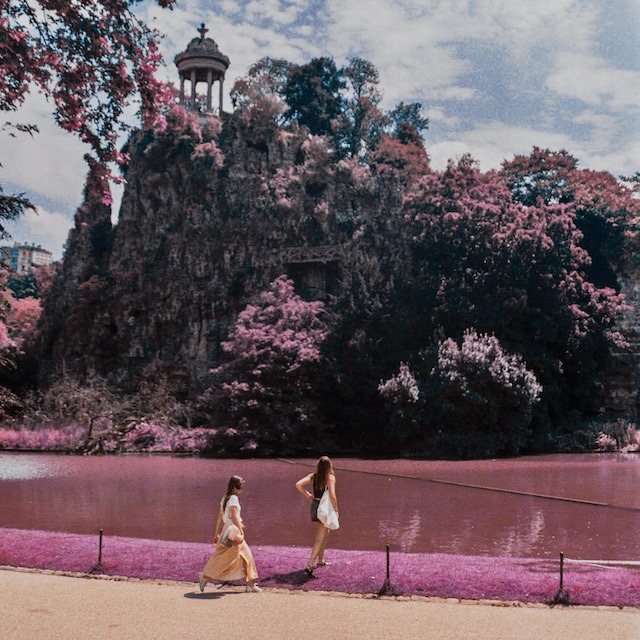 If you listen to Qi Yama's music, his influences are pretty clear. He takes after some of the more melancholic hip-hop artists of the 21st century like Frank Ocean, Kid Cudi, and 808s-era Kanye, making a sort of lo-fi sad rap. It's smooth, it's fun, and it'll make your head bop. On his latest single, "renaissance," I think Qi Yama shows a lot of progress.
The track opens with some clean guitar chords and subtle string synths to create a thick, dark ambiance. Then, as the catchy hook drops, we get some interesting-sounding syncopated percussion that eventually recedes to make way for more basic hip-hop drum beats and Qi Yama's smoothly-rapped verse. About two-thirds through the track, there is a wonderful retreat of the percussion and vocals in favour of a beautiful synth-heavy instrumental. Then, Qi Yama's voice returns and leads us to the end of the track. The whole piece is garnished magnificently with sparkly synth lines and sparse backup vocals, which help to create a sort of wall of melancholic sound.
The first thing I noticed about the track is that it seems that Qi Yama has, to some extent, switched genres. It is a subtle difference but a noteworthy one. I would have previously described Qi Yama as lo-fi rap based on his tracks that have been floating around SoundCloud, but I'm now more inclined to call him bedroom pop. The focus seems to have shifted from his rapping to the music as a whole. There's a lot more going on in "renaissance" than in his previous work. Sure, the basic idea is the same. Simple beat, hook, smooth flow, and then rinse and repeat. Here, simple means minimal, but there's a lot to love. From some percussive metal sounds at the beginning to the beat switch in the last third of the track, or the subtle and carefully-placed synth lines and background vocals, there seems to be a lot of care put into the soundscape and the journey that this track takes you through.
While Qi Yama's early work is certainly enjoyable, on this single he shows a lot of growth as an artist. Musically, the entire experience is much more carefully thought-out and interesting. Fans of bedroom pop artists like Still Woozy, Steve Lacy, or Los Retros will very likely really enjoy this track and it's well worth checking out for anyone with an interest in the sort of smooth, sweet, melancholic hip-hop that Frank Ocean popularised.
To stream "renaissance," follow the link here.
Written by: Ammar Mooraj