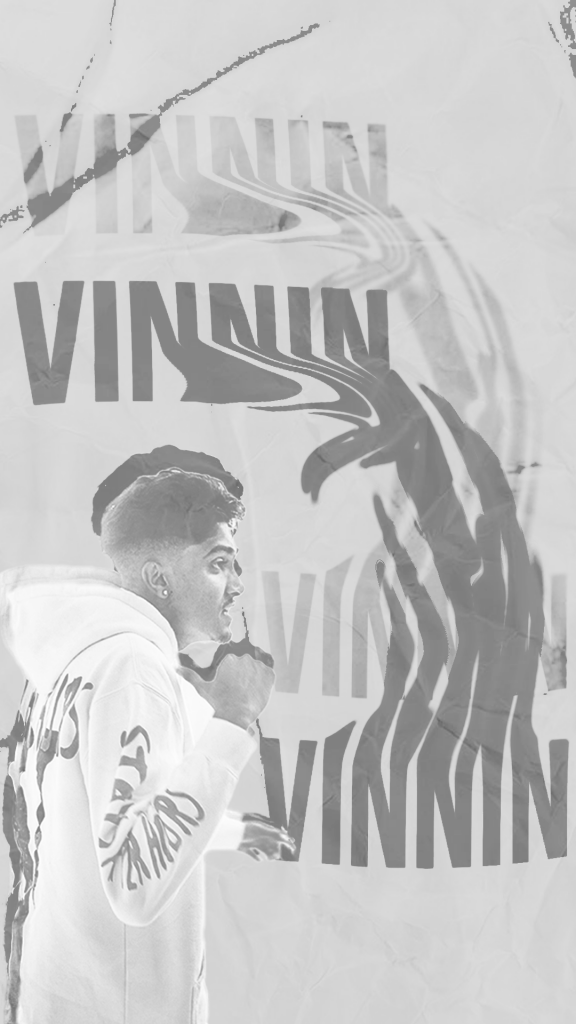 By Maggie Caroddo
There's a reason people look to Toronto as the epicenter of Canadian rap: the city has given rise to artists like Drake, PARTYNEXTDOOR, and the Weeknd. If you're looking for fresh Toronto talent, look no further than Vinuson Suntharesan, or Vinnin, an 18-year-old Scarborough native.
Vinnin has secured his spot in the Toronto rap industry with catchy tracks like "See Me Now," "Save my Soul," and "You're Mine," the latter of which reached #78 on the iTunes Canadian R&B/Soul Chart. Over melodic trap beats, Vinnin poetically reflects on romantic relationships, friends who betrayed him when his music began to gain traction, and his desire to achieve his goals. Rapping with lots of confidence and conviction, listeners are clued into Vinnin's drive to come out on top.
Vinnin's talent extends beyond rapping just in English. On "Kulir Heart," Vinnin delivers emotional bars in Tamil, pointing to his Tamil background. He has also mastered the ability to grab the attention of viewers, releasing appealing visuals for tracks like "Suits On" and "Pain With The Game."
With just three years in the music industry under his belt, Vinnin has already accomplished several impressive feats that many artists would spend their entire careers working towards. At the young age of 16, Vinnin's first-ever studio-produced track, "Top of the Game," was chosen to be featured on NBA 2K21, a video game notable for its captivating rap-dominated soundtrack. He also placed at #16 in a VEVO-sponsored worldwide competition for teen hip-hop and R&B.
Despite all this success so early in his career, this is just the beginning for Vinnin. He is set to release an EP in the near future, so be on the lookout for that. In the meantime, check out some of his impressive tracks below.