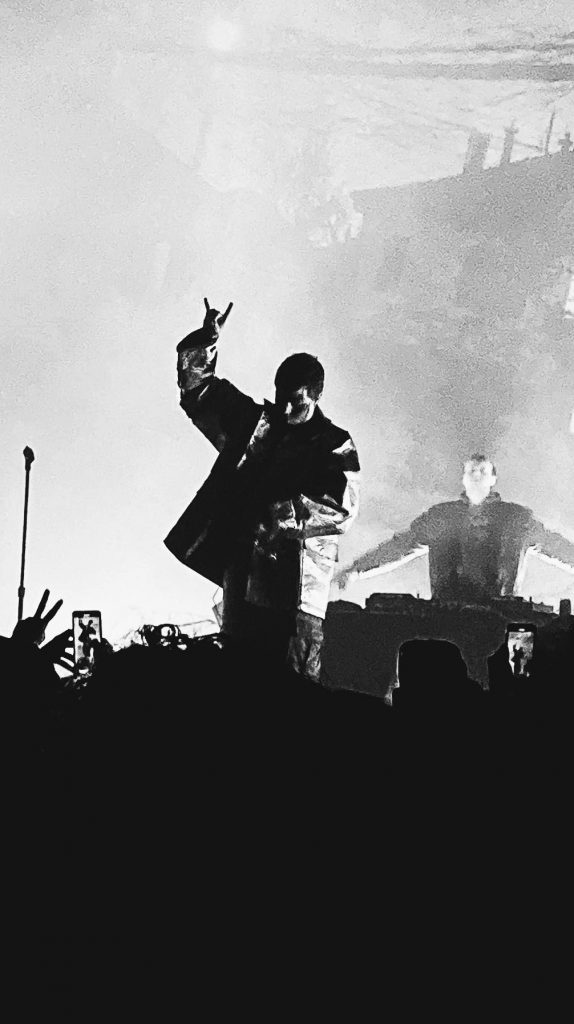 By Maggie Caroddo
On November 30, 2022, drainers, frat boy types, and TikTok users who know the rapper from "Ginseng Strip 2002," all gathered in MTELUS to witness the creative genius of Swedish artist Jonatan Aron Leandoer Håstad, better known as Yung Lean.
From the first note of "My Agenda," the opening track of the set, Lean had the entire crowd fired up with unparalleled vigorous energy. Maybe it was because it was the first show on the North American leg of the Starz Tour or that Lean had not performed in Montreal since 2018. Whatever it was, Lean's ability to hype up a crowd was undeniable. In fact, the mosh pits were so intense that hoards of concert-goers retreated upstairs throughout the show to the calmer balcony seating area.
With a catalog consisting of seven studio albums, six EPs, and three mixtapes, not to mention the music he has out under his alter ego, Jonatan Leandoer96, it's not easy to pack everything into a 90 minute set. Regardless, Lean maintained a solid balance between the deep cuts and more recent tracks of his discography, giving fans both old and new something to enjoy. Interestingly, he only played one song, "Bliss," from Starz, the album he was touring for.
Arguably the most anticipated song of the night was "Ginseng Strip 2002," which skyrocketed Lean to international fame as a teenager living in Stockholm in 2013. Lean opened the song by proclaiming "This song changed my life when I was 16," and then thanked his fans for sticking with him for the past ten years. The venue floor was shaking throughout the entire song, a true testament to its long-lasting popularity.
Lean ended the night off with "Yellowman," a more mellow track from his 2017 album Stranger. With that, a night characterized by chaos and incessant pushing ended on a chill note. Yung Lean has been a big name on the rap scene since 2013, and with the crowds he's able to draw a decade later, it doesn't seem like he'll be going anywhere anytime soon.