Pop Smoke- Meet the Woo 2

After taking over New York and the rest of the States with the song of the summer "Welcome to the Party," Brookly drill rapper is wasting no time and following up his debut mixtape Meet the Woo, with Meet the Woo Vol. 2. Pop Smoke brings everything that fans loved about the first tape with more lucious production and some big name features. The feature list is stacked with appearances from the likes of Quavo, A Boogie, Lil Tjay and Nav. These are big names to go up against but Pop Smoke outshines all of the on every song. Highlights include the incredibly mean "Get Back," where Pop Smoke snaps harder than he ever has with some hilariously disrespectful lines. He and Quavo link up for the explosive "Shake the Room," which is guaranteed to stick in your head. This tape has Pop Smoke continuing to do what he does best and shows that he has no plans in stopping anytime soon.

Best Tracks: Get Back, Shake the Room, Element, Dreaming

Key Glock- Yellow Tape

Key Glock has had an incredible hot streak for the better part of the last two years. From 2018's excellent Glockoma to this summer's banger laden collab tape Dum and Dummer with his cousin and label boss Young Dolph, it seems like Key Glock can do no wrong right now. Yellow Tape is no different, featuring the young Memphis rapper bodying some of the best beats you will hear this year. Most of the production is handled by Memphis producer Bandplay, but there are also appearances from heavyweights like Southside and Kenny Beats. Key Glock spits over these beats with completely effortless charismatic one liners and flexes. He's at his best over slow moving, bass heavy beats with a smooth sample but his experimentation with auto tune on songs like "Crash," goes over really well and does not sound monotonous considering how oversaturated this style is. This tape bumps front to back and proves Key Glock absolutely cannot be ignored.

Best Tracks: Dough, Word on the Street, Crash, Biig Boy!, Flyhest Highest Smoothest Coolest
Brent Faiyaz- Fuck the World

Maryland singer Brent Faiyaz released a short but beautiful album with Fuck the World. He has improved his already impressive singing with this release, with every song being blissfully soft on the ears. The smooth singing and instrumentals present quite a juxtaposition to the hedonistic and self destructive lyrics and topics he delves into. It's an interesting approach to R&B to release such an emotionally cold album, but he executes it perfectly. In the short time that these songs stick around for, Faiyaz is able to create an intoxicating mood, making them feel much longer than they actually are.

Best Tracks: Clouded, Been Away, Rehab (Winter in Paris), Lost Kids Get Money

Retch- Chevy

Retch tries his hand at drill and comes through with an absolute banger. He combines his signature flow and delivery with flows that are reminiscent of rappers like Fivio Foreign. It's filled with quotables and Retch goes hard as ever showing that no matter what kind of beat he's on, he kills it.
M24 & Tion Wayne- London

One of the hottest rappers in UK Drill, M24 links up with Tion Wayne for the infectious banger, "London." Tion Wayne's hook paired with M24's "Uh Uh,' adlibs is bound to get stuck in your head from first listen. M24 brings the aggression and Tion Wayne brings the swagger to make this a guaranteed hit in the clubs over in the UK.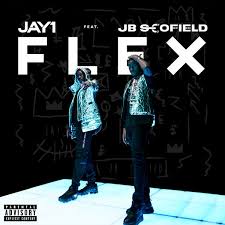 JAY1 ft. JB Scofield- Flex
UK rapper JAY1 trades bars with fellow MC JB Scofield over an absolutely banging beat. Like many of his songs, the beat is very simplistic with nothing more than some cowbells and booming production. The two flawlessly go back to back with bouncy flows for a fun, jumpy tune perfect for the weekend.
Written by Alex McKillop