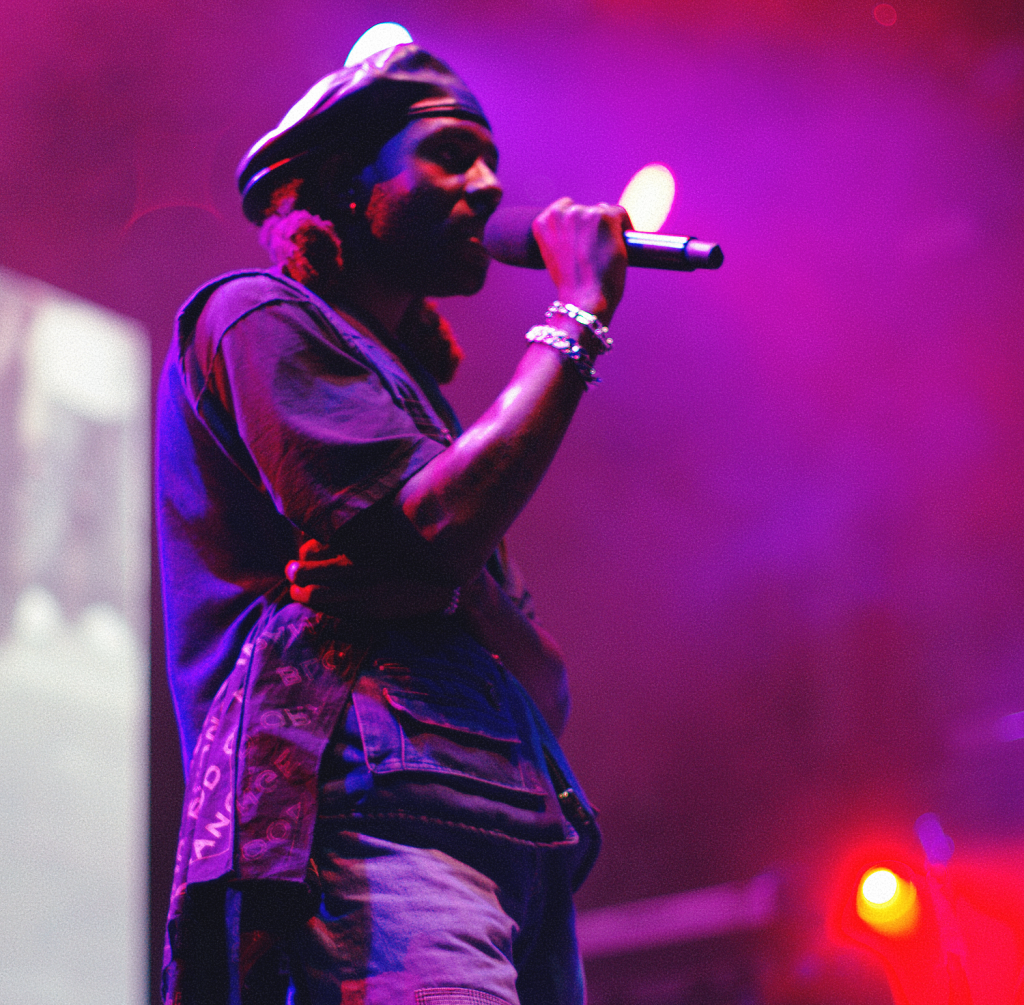 By: Juliana Blayney
Dev Hynes, popularly known as Blood Orange, is widely recognized as not only a talented musician but also as a skilled artist across various other disciplines. Beyond extensive solo work, Hynes is known for his numerous (and eclectic) collaborations with music industry heavyweights, including Philip Glass, Florence Welch, Solange, Carly Rae Jepsen, HAIM, Mariah Carey, Julian Casablancas, and A$AP Rocky. While anyone would be lucky to boast even one-tenth of his varied talents, Hynes actually downplays his ability. He is reluctant to call himself a musician, let alone a producer, and although he is a proficient dancer, photographer, actor, and film composer, he doesn't flaunt any of these skills either.
Hynes's parents are from Guyana and Sierra Leone, while Hynes himself was born in England. Raised in Essex, he loved music from a young age. He was also very good at football, and was scouted by a top-tier British football club for the chance to play professionally, but quit at 17. He began his music career with experimental groups in the British scene, including Test Icicles, but began to feel restricted by the strict genre definitions he encountered, and thus moved to New York in search of more artistic freedom. He began playing sets under the pseudonym Blood Orange, and his career exploded when he collaborated on Solange's 2012 EP True. While Hynes' own discography (spread across several projects) is already extensive, he's also played a hand in producing even more songs for other artists, lending each track his distinctive and dreamy sound. His music, with its constant motifs of LGBTQ+ and African-American representation, also finds its niche in marginalized communities.
Hynes' musical résumé, while exhaustive, is still lacking a clear sonic signature. His music is distinctive but never predictable, and his influence is always evident in his collaborations. He avoids confining himself to one particular genre, instead enlisting a slew of other talented names to transcend the boundaries between R&B, rap, gospel, and jazz. Additionally, He's hyperfocused on the organic process of songwriting: he doesn't participate in traditional studio sessions, and his production equipment is never of the best quality. Instead, he prioritizes crafting an organic sound with an intimate feeling.
Blood Orange's albums focus on themes of loss, anxiety, and isolation throughout life, particularly for marginalized people. The works incorporate themes of immigration and a search for personal heritage, mirroring Hynes's journey to find his family roots in Sierra Leone. His music has been regarded as a niche for underrepresented groups. The 2013 album Cupid Deluxe includes heavy themes of LGBTQ+ representation, and Freetown Sound's focus on the Black Lives Matter movement is complemented by spoken word from Ta-Nehisi Coates and quotes from the documentary "Black Is … Black Ain't." These themes have persisted throughout his entire career, as 2018's Negro Swan centers on the meaning of being black in America. In a 2018 New York Times interview, Hynes said he dedicates his work to those that feel like they don't fit in, those that are "too black, not black enough, too queer, not queer in the right way." These are struggles Hynes has faced throughout his own life, and his music speaks to the discomfort of not feeling comfortable in your identity. This authenticity ensures that the music of Blood Orange offers solace for listeners struggling with questions of self and belonging.