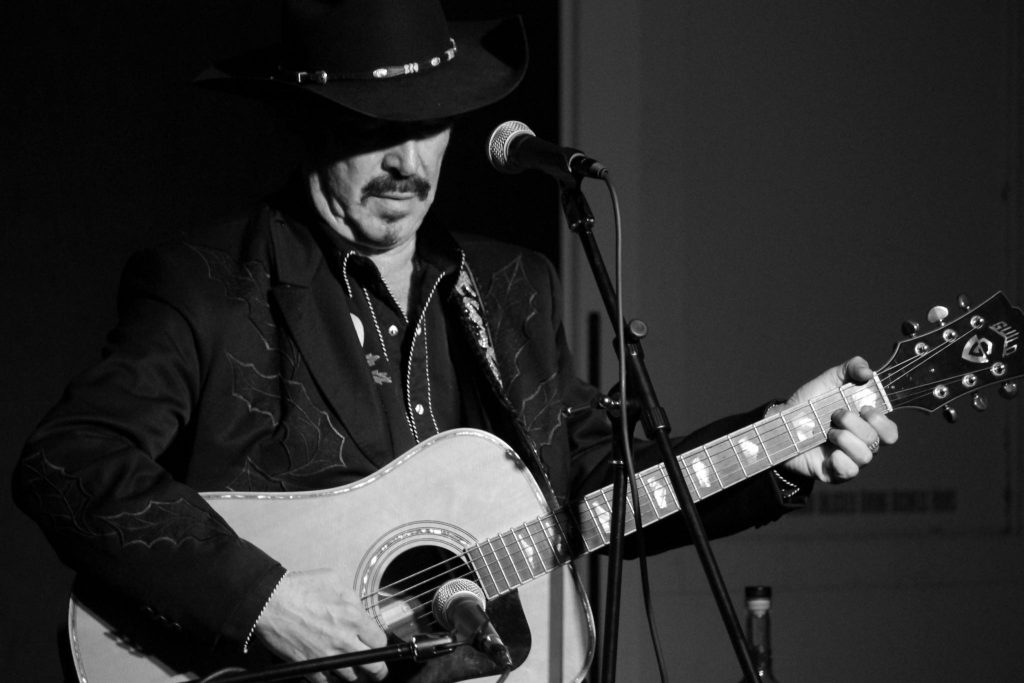 By: James Jarrett
The cover of Kinky Friedman's album Sold American features a Texas-shaped cloud populated by the album's symbols—a synagogue, horse, little lime green Jesus, and a cowboy hat emblazoned with a Star of David. An enigmatic country star and self-styled Jewish Cowboy, Kinky's music during the 70s and 80s was a search for belonging in the United States with a half-symbolic cowboy as its centerpiece. This early work pinballed among the poignant, satirical, astute, and repugnant in a study of contradiction and catchy melody.
"We Reserve the Right to Refuse Service to You" is one song that documents the marginal journeying of Kinky. Kicked out of a restaurant for his appearance, he finds himself ridiculed in a synagogue. Finally, he winds up dead—stuck in a dehumanizing American limbo fashioned in the country's own self-image. After being "shipped air freight/from Texas to the pearly gates," he's stuck outside as a stratospheric chorus of "tape-recorded angels" enters the texture. Here is Kinky's brilliance: the expression of identity through the interaction of musical convention and lyrics. A country cliché functioning as the realization of a lyrical symbol of commodification and oppression has its appearance complicated by a musical context in which it is not subversive. This is country music fully realized—simple surfaces are elided by rich ensembles, bass lines revolve defiantly, and the music dialogues internally.
The other side of Kinky's music comprises a vitriolic satire—overtly theatrical music wherein Kinky takes country's most violent aspects to absurd heights. "Get your Biscuits in the Oven and your Buns in the Bed" features several unrepentant minutes of misogyny. "Asshole from El Paso" prominently features Kinky yelling slurs. The problems with this music are abundantly clear, and are emphasized when contrasted with "They Ain't Makin' Jews like Jesus Anymore," a song where Kinky reclaims his agency from an anti-Semite, knocking him to the ground and declaring "if there's one thing I can't abide/it's an ethnocentric racist." In the aforementioned songs, the only voice is violent cacophony—dissenting voices are othered, absent, disenfranchised. This is that insidious prejudice that dons a patina of its opposite and speaks using every precious particle of air. The above still applies: this music is just country. Ironically, when the anti-Semite character in "They Ain't Makin' Jews like Jesus Anymore" spews racial slurs, he begins "'I ain't a racist but…'" and then they fall from Kinky's own mouth. How this music relates to voices—restoring, adopting, silencing—begs questions about music's relation to its transience, expectations, and personal origins. How does a musician change when they take the stage?
In the 2000s, Kinky ran for governor of Texas. If his slogan—"Why the Hell Not"—stunk of entitlement and societally backed narcissism then, it's now terrifying given Trumpism. Kinky Friedman is, if not a central figure in country music, then a figure in the center, suspended between bigotries.