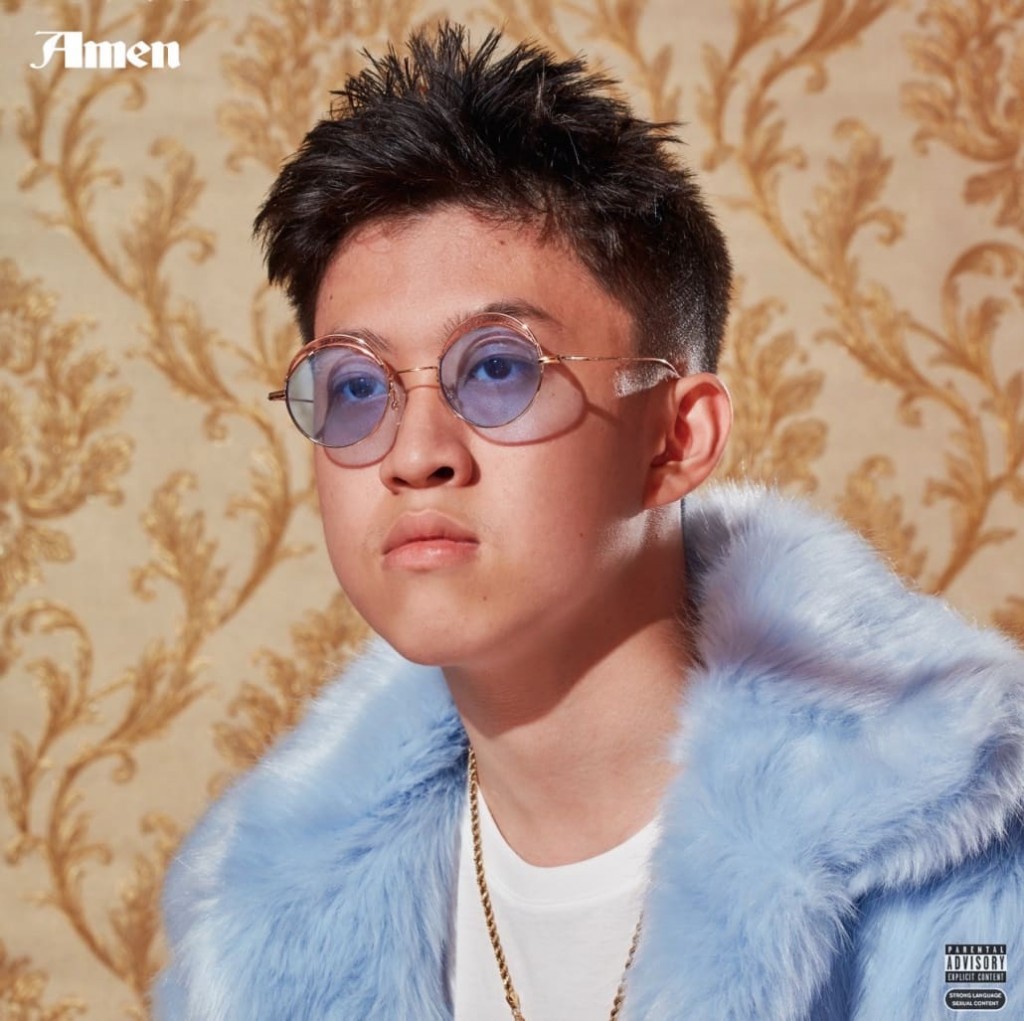 Indonesian rapper Brian Immanuel, who goes by the stage name Rich Brian (formerly known as Rich Chigga), just dropped his highly anticipated and record-breaking debut album, Amen. The album features 14 tracks, among them songs in collaboration with Offset (Migos), AUGUST 08, Joji, and NIKI.
Coming off of the rapper's first and probably most famous single, "Dat $tick," Amen remains true to Immanuel's straight-forward and uncomplicated production while also deviating from the heavy 808 sound that was signature to "Dat $tick." Though still gruff, Amen is a transition to Immanuel's more melodic, and even vocal take on rap. "Glow Like Dat" (released as a single prior to the release of the album itself) offers these very sounds. Immanuel explains the lyrics of the song to have been inspired by a previous relationship, and he demonstrates his willingness to be more exposed and honest in his material. The album shows a move beyond the rapper's more comic entry into hip-hop and pushes for a ripened and mature character.
"Enemies" is one of my favorites off of the album. It's a groovier track, with layered production and melodic lines in the instrumentation that mimic Immanuel's own characteristically monotonous but steady voice.
If you're looking for more of Rich Brian's traditional trap sound, "Attention" featuring Offset offers a bit more of the type of beats made during the rapper's "Dat $tick" era, along with a hint of influence from Migos' own sounds.
You can listen to Amen on Spotify below:
– Viv Trang