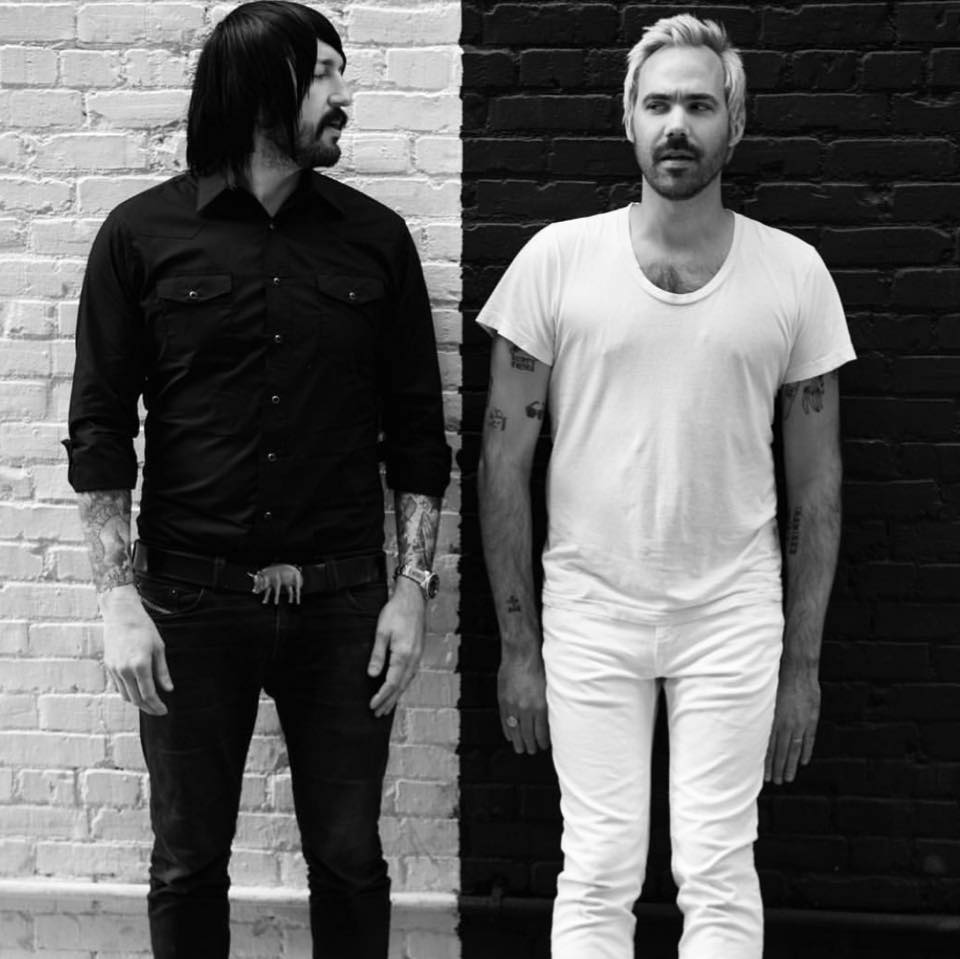 Lead singer and drummer Sebastien Grainger and bassist and backing vocalist Jesse F. Keeler make up the two-piece band Death from Above 1979. The specifics concerning how and when the two met has not been confirmed, however, they were both members of the same local music scene in Toronto before they graduated high school. After the other musicians associated with the two had moved on, Keeler made a few demo tracks and played them for Grainger, convincing him to form a band together and attempt to begin making music full time. Soon, the two became officially known as Death From Above 1979.
The duo released their first mixtape Heads Up in 2002, and their debut album You're a Woman, I'm a Machine in 2004. Soon after, the duo began touring with acts such as Nine-Inch Nails and Queens Of The Stone Age. In their own words and that of their management, they were on their way towards superstardom. However, a rift began to form between the two. Both cite alcohol-use and the long touring schedules as factors in their breakup. In their 2014 documentary, they attribute the split to the end of their friendship. The band went on hiatus for several years following the breakup. However, in 2013 they received an offer to perform at Coachella and decided to reunite. After their reunion performance, the pair began work on and released their second studio album The Physical World. In 2017, they released their third album Outrage! Is Now. Each of these albums does not stray too far from their signature sound, but each has unique elements.
A distinctive part of Death from Above 1979's sound is its use of bass guitar. Even in their earliest record, Keeler's mastery of the bass fills their songs so well that an electric or acoustic guitar is not necessary. It is a welcome departure from the typical guitar riffs found in rock music. In a video with Premier Guitar, Keeler explains the science behind the distinctive fuzz heard in their songs. Rather than using a fuzz pedal, he uses the built-in effects on a cabinet speaker and simply cranks it up to his heart's desire. The band also experiments with synths. While most of their songs are high-octane and filled with low-end, the synths add an interesting layer to the mix. The track "Little Girl" on You're a Woman I'm a Machine showcases the synths ability to add a dance and electronica element to punk instrumentals.
One of the band's strengths lies in Grainger's vocal dynamics rather than the substance of their lyrics, which can come across as immature and a bit much. However, the band is also adept at coming up with easily identifiable, repetitive hooks that ensure the recognizability of their songs. These, in conjunction with the hard-hitting riffs provided by Keeler, make for all-around solid songwriting. Death From Above 1979 is a unique band that, despite their troubles, have released great work over the years.
Written by: Ovo Grant