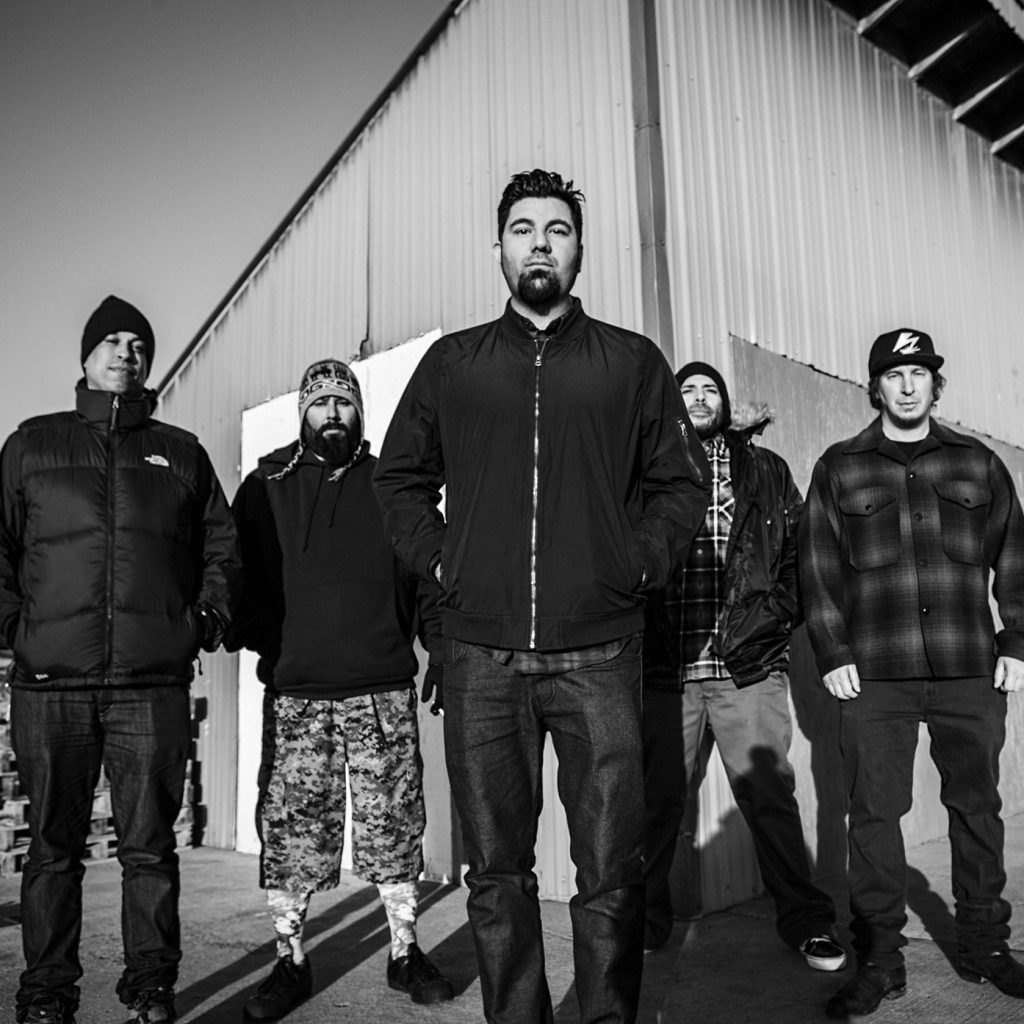 With the arrival of their new single "Ohms", Deftones shows that their haunting and experimental grunge aesthetic remains a lasting staple of today's alternative rock. From the band's formation in the late 80s and the release of their debut album Adrenaline in 1995, Deftones were branded as a conventional metal act with the standard screaming vocals and anxiety-driven themes. Songs like "7 Words" took heavy instrumental inspiration from other punk and metal bands of the era such as Metallica and Rage Against The Machine, but something about the band stuck out: Chino Moreno's immense vocal range and prowess. Throughout their second album Around the Fur, Chino performed arguably some of his best vocal work and transformed the band from a mediocre metal getaway to experimental rock legends. Around the Fur's harmonious essence is completed by the incredibly effective syncing of Chino's rhythm guitar with the grit and pain from his vocal performance. The album became a huge success within the genre and fans were craving more from what seemed to be the newest and greatest thing on the block. After a tour that lasted around 17 weeks, the group decided to sit down and write another album. Little did they know, their third installment, White Pony would become their most popular album to date.
Released in 2000, White Pony immediately struck out as a lone survivor of a long-lost era. With the rise of hip hop and garage rock revival bands, there wasn't much of an audience left for the traditional metal albums which usually cascaded from American teenager's Discman collections. This shift away from metal came quickly and the transition was rough for some (most) heavy metal acts. If you weren't with the new school of thought—incorporating pop music qualities into 90s rock—you certainly weren't going to reach the radio, Deftones however, denied this change in taste. On the topic of schools, White Pony's opening track "Back To School (Mini Maggit)" details a classic grunge story where a boy is mad, he's mad at school, oh no, he wishes he was at the top of the school. However, what we notice traveling through the album is that this beginning is only a smokescreen to lure old and young fans in. As we get to "Digital Bath" we are transported into a realm where shoegaze and post-punk dominate. Long gone are the fast pace drum and guitar chords, and instead, we are treated to distorted guitar and Chino's iconic whispering vocal segments designed to send shivers up our spine. "Rx Queen" is no exception. With heavy percussion effects and arguably the coolest guitar riff on the album placed within the quieter parts of the track, we can tell this album exhibits a dark and ominous tone by using every last trick in the grunge textbook. As much as this album is an homage to shoegaze, metal, and grunge, it also opens up to new paradigms such as the Spanish-Arabic style backup vocals on the track "Knife Party". The album ends with Deftones most critically acclaimed song "Change (In the House of Flies") which truly encompasses the album's central theme: change and its effect on others. I recommend anyone who hasn't heard this track before to give it a listen, it's a beautiful piece which was simply ahead of its time in terms of what was out there in the alternative market.
I really love this band; I mean I really love this band. I truly think it has something for everybody. Whether you are an art-rock fan, metalhead, or grunge rocker, all can flock to this band for a good bit of stress reliever when things really hit the fan, and as rock climbs back into the mainstream, I'm sure Deftones will pick back up their place on the throne.
Written by: Gabriel Klein