Best New Releases: 11/05 – 11/11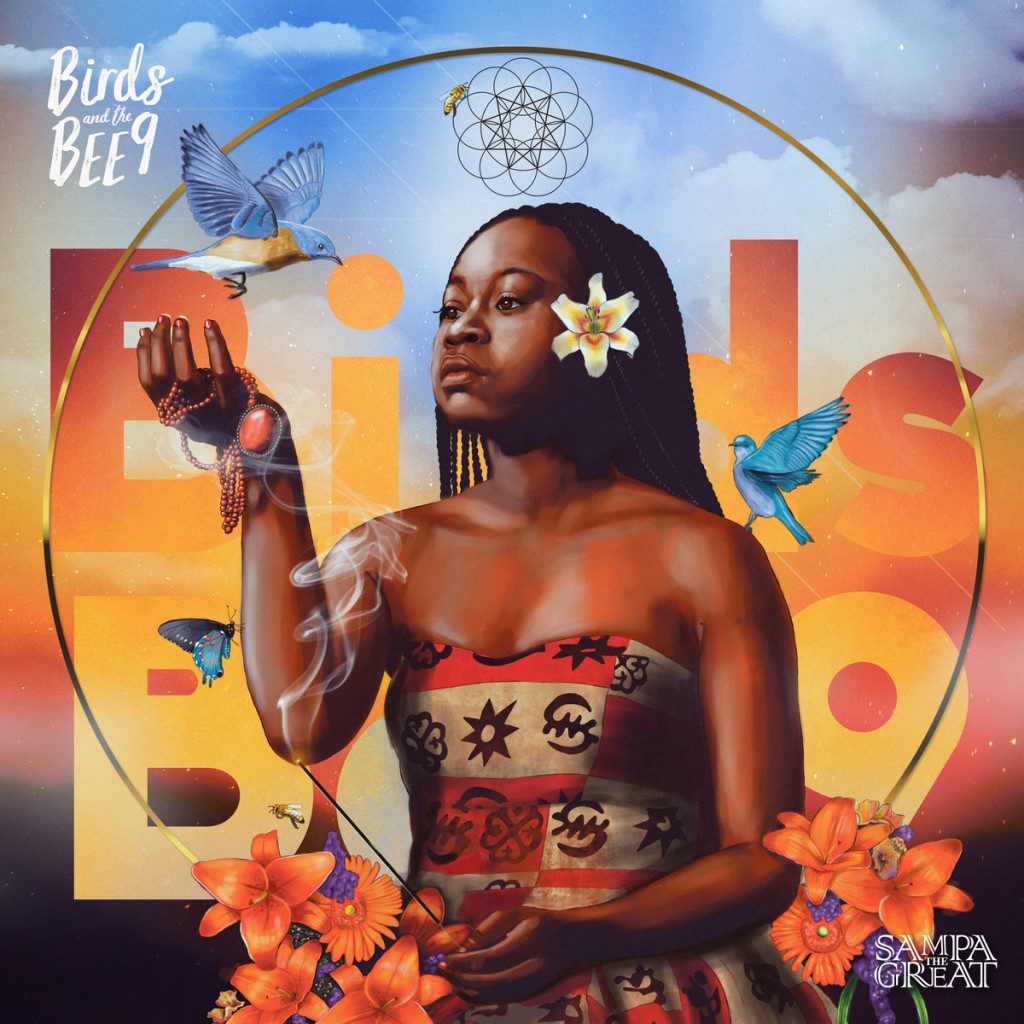 Sampa The Great – Birds And The BEE9
Highlights: Bye River, Casper, Protect Your Queen, Black Girl Magik
The Zambian Sydney based hip hop artist releases a jazzy chill electronic album right in time for Australian summer. Even though our temp might not be quite as tropical, this album is definitely worth a listen. By combining hip hop, electronic jazz and african inspired beats she succeeds once again at re-creating her signature sound in Birds And The BEE9.
Angel Olsen – Phases
Have a look into Angel Olsen's life in Phases. Indie folk singer/songwriter perfectly portrays modern indie music with the dirty drums and guitar while including breaths in vocals to make it sound like a live performance. The lyrics are very vulnerable, Olsen has personally described it as if her diary was stolen and mass produced.
Teen Daze – Themes For A New Earth
This instrumental album can either be the perfect background study album or the next level of hipster music. This album is about more than just music, it's about creating a bigger picture of our environmental situation and to find Themes for a New Earth. By using exclusively instrumentals and merging them with modern electronic sounds it creates a sense of a new, fresh and good world.
Oskar Linnros – Väntar på en Ängel
Highlights: Ängladamm, Psalm för skolgårdar
Sweden's sweetheart Oskar finally releases his album "Väntar på en Ängel". His typical Swedish soul-pop never gets old. In addition to being a singer, songwriter and a producer, he is also considered a poet. So if you don't speak Swedish it's definitely worth some time on google translate.
Other releases:
Eminem x Beyonce single – Walk On Water:
https://open.spotify.com/album/2Omgx7vrxKAy0LmCYllHCk
Yung Lean – Stranger:
https://open.spotify.com/album/6pbfofGywFkDyt1HoKYnRd
Wiz Khalifa – Laugh Now, Fly Later:
https://open.spotify.com/album/7gGdhlPptWrRYPXZw3j8dS
Shed Seven – Instant Pleasures:
https://open.spotify.com/album/5ruLQmKjY89njXTrR98OZo
Hüsker Dü – Savage Young Dü:
https://open.spotify.com/album/5S4nSVtuTZNc7vcwewIWAs
Spinning Coin – Permo:
https://open.spotify.com/album/2jPas0DyjylxmRXE7J9DoC
Dillon – Kind:
https://open.spotify.com/album/45H8tDqmNpxZgRhpTDUGAD
R.E.M – Automatic For The People (25th anniversary edition):
https://open.spotify.com/album/53mCB0cuaEBjsqokPSDhbw